June 22, 2016 at 5:20 am
#429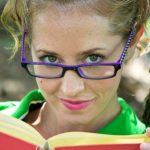 Shelly Scott
Moderator
@

Shelly Scott
I get a lot of clients and potential clients asking me how long it takes to get a patent. In true lawyerly fashion, my answer is, "It depends."
The United States Patent and Trademark Office is currently experiencing a backlog of over 700,000 applications. With less than 7000 Examiners, that's a backlog of more than 100 applications/Examiner. That might not sound like a lot, but if you've ever tried to actually read a patent, you know it's not exactly light reading. Each application requires a number of steps, every one of which may conspire to slow the whole process down.
Currently, it takes an average of 2 years to get your first Office Action from the USPTO. If your invention is in a crowded art, like computer software, that number could double. If your invention is in a simple mechanical art, you could halve that number. For most consumer goods conceived by a sole inventor, the 24 months number is pretty good.
Once you get your office action, you'll have to respond. On average, each application gets about 2.5 office actions before you're done. Each of those requires a response and more time. If you're lucky, your total pendency will be about 3 years to issuance.
But issuance is not the only path your application can take. If you must file a Request for Continuing Examination or RCE, your pendency could jump to 5 years. If you decide to file a Continuation Application, your pendency could jump to 6 years. And if you decide to appeal a decision to the Board of Patent Appeals and Interferences, your pendency could jump to nearly 7 years. To add insult to injury, each of these paths come with additional fees from both your attorney and the USPTO.
The bottom line is that getting a patent is not for the timid or weak of heart. It's a marathon in every sense of the word.